Properly organized and professionally positioned online events to improve ROI
As a newly established entrepreneur, I face challenges every day. But one issue that recently came up was particularly painful. Since my previous experience comes from large enterprises, this issue was new to me. I was always a fan of attending big conferences and educational seminars and my previous employers were eager to support my development and send me over to these events. The cost wasn't an issue and I could peacefully stay up-to-date with industry innovations.
Now when I run my own company, these costs are suddenly huge. I can't afford to send my team to every conference or seminar I would like to, and I am not happy about it. But my frustration led me to discover some new possibilities and to introduce them to my clients as well.
One of the many challenges SMEs face is funding the professional development of its employees since attending big conferences and summits can be quite expensive. Even though they are a huge part of every local economy, small and medium enterprises (SMEs) can't always afford to attend these events – their travel and development budgets are just not that big. But there is another way for these people to keep up with industry innovations and attend desired conferences. It's called VR events.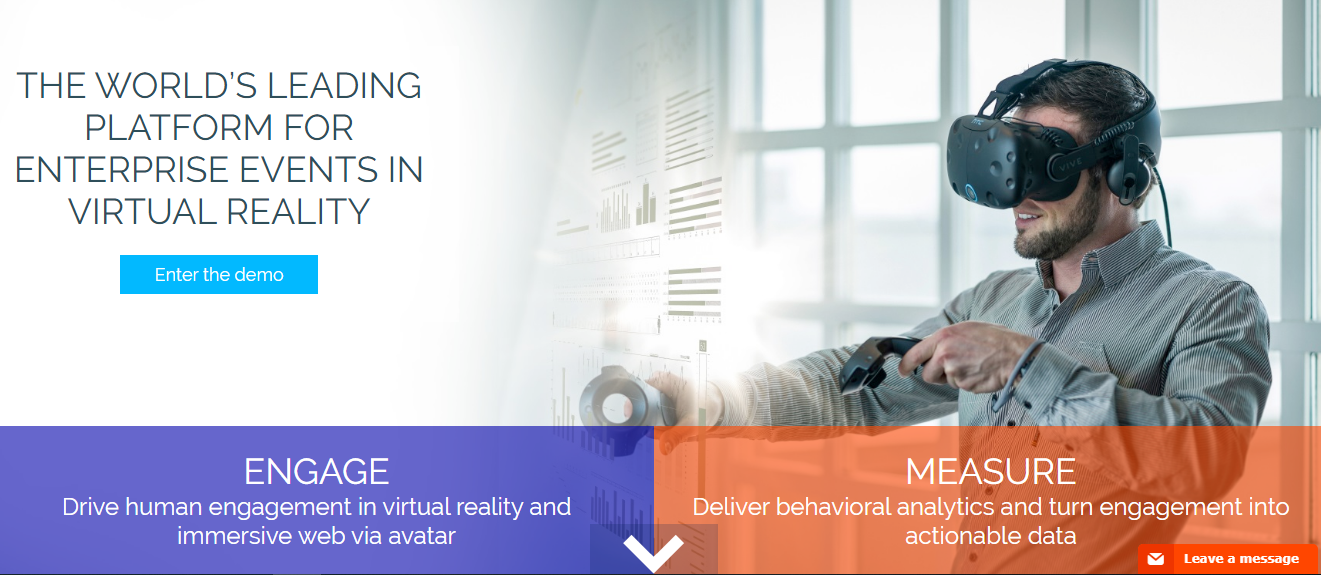 These can look like all other in-person events but can be attended from the comfort of your office or even your couch. Virtual Reality events can be used to market a new product, increase customer engagement, generate new leads or to educate potential clients. They are easy to set up:
1. You can choose between small, medium or large platforms.
2. You can choose to communicate with your audience via chat, call or video.
3. If a person you want to chat with is not currently online, you can simply leave him/her your business card or send a note.
You don't need special equipment to attend VR events even though there is an option to visit them with VR glasses. All you need is a good Wi-Fi connection and a laptop.
My favorite feature of these events is that they are very flexible – in all terms. In the beginning, people might see them as complicated but once you start attending them or building them, you will be surprised how easy to use they are.
Being a big fan of this new way of interacting with customers, I decided to offer it to my clients. Throne agency became an exclusive distributor for Balkan. We will help you understand all the features and possibilities VR events offer, decide which size is perfect for you and for how long you should run one. Contact us for more details.